Traditional Okinawan-style Karate for all ages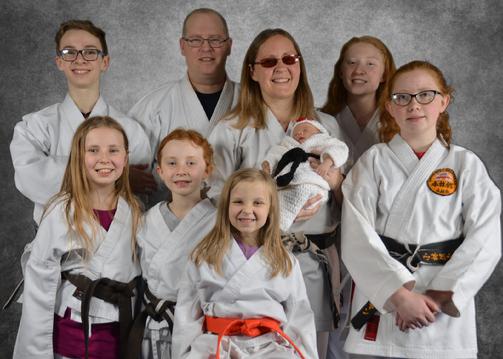 Our family would LOVE to meet yours!
Freeman's Shorin-Ryu Karate is a family owned and operated karate school serving Reno and Sparks, NV and surrounding communities for fifteen years. We offer classes to adults and children ages 3 & up. Sensei Kelly Freeman has over 40 years of martial arts training and currently trains under Kyoshi (Eighth Degree Black Belt) Pat Haley of Chico, CA.



Here are a few of our students!
Kyoshi Haley (left) and Sensei Kelly (right)

Kyoshi Patrick T. Haley, 8th Degree Black Belt, began his karate training in 1974. In 1985, he began training under Grandmaster Shugoro Nakazato in Okinawa, Japan. In 2009, Kyoshi was promoted to 8th Degree Black Belt. Kyoshi Haley's numerous accomplishments include hundreds of awards in kata, kumite, and kobudo, as well as an induction into the North American Hall of Fame. Kyoshi Haley has also won seven national gold medal championships, and represented the United States in the 1997 Okinawa Karate Kobudo World Championships. Kyoshi Haley owns and operates his own karate dojo, Haley's Martial Arts Center, in Chico, California. Visit his website at

www.hmac.biz



Thank you for visiting our website!